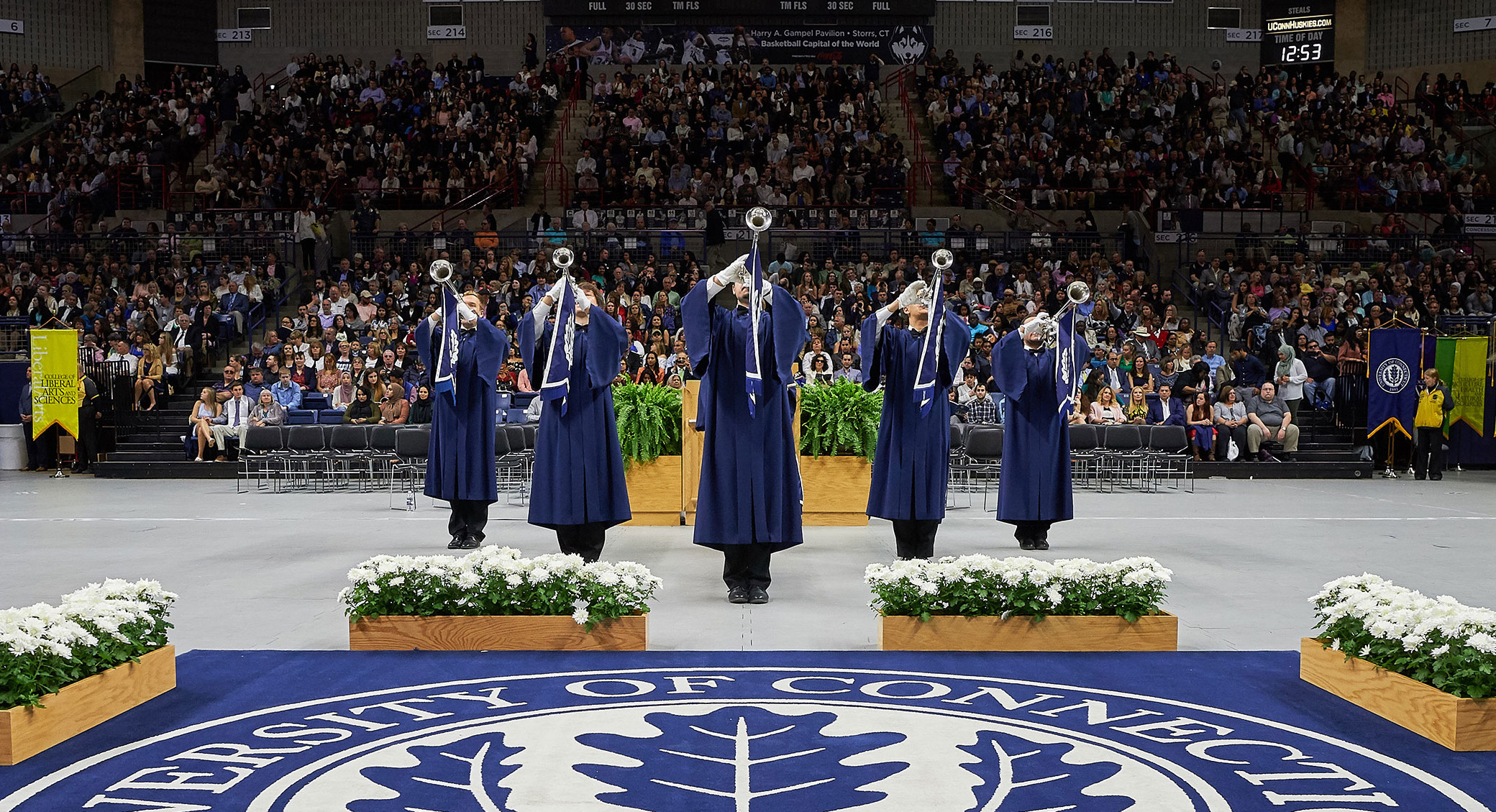 Celebrating You in 2023
The University of Connecticut is preparing for Commencement ceremonies to honor the Class of 2023.
December 2022, May 2023, and August 2023 graduates will be invited to participate in their respective ceremony in May 2023.
Ceremonies will be held on Saturday, May 6, 2023, Sunday, May 7, 2023, and Monday, May 8, 2023. The Law School ceremony will take place on Sunday, May 14, 2023. The full schedule of ceremonies is posted on the May Commencement page (link above).