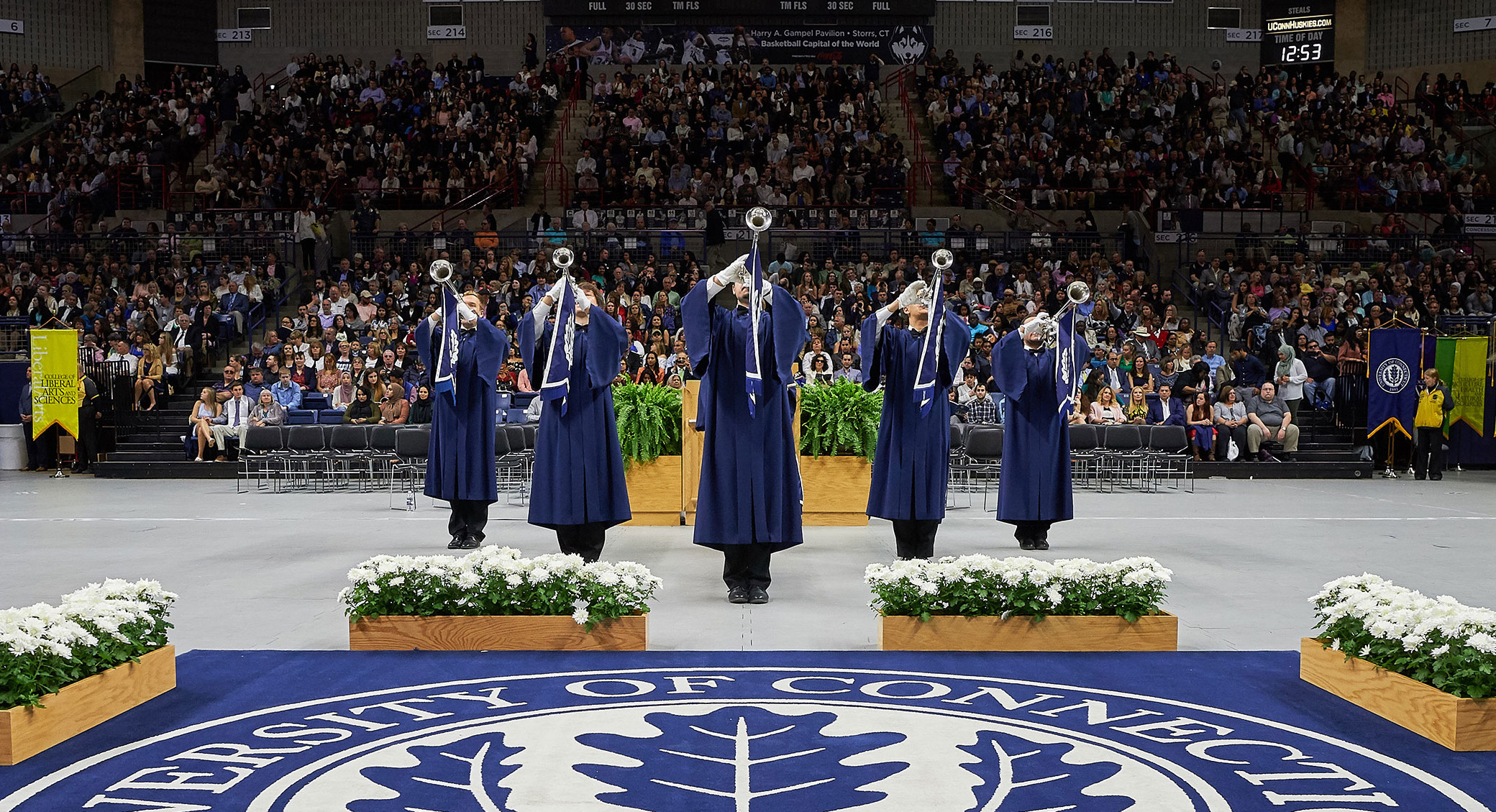 Celebrating You in 2022
The University of Connecticut is preparing for Commencement ceremonies to honor the Class of 2022.
December 2021, May 2022, and August 2022 graduates will be invited to participate in their respective ceremony in May 2022.
Please click on the "May Commencement" tab above and navigate through the pages in the menu on the right-hand side for detailed information about our 2022 Commencement ceremonies.
In an abundance of caution for our health care providers in attendance, and for the patients they care for, masks will be required at the ceremony for UConn Health (Schools of Medicine and Dental Medicine, & UConn Health Graduate School Programs) on May 9. 
Masks are encouraged but not required at all other UConn commencement ceremonies.
Watch the live streams of our ceremonies here.
A pdf copy of the 2022 Commencement Program is available for downloading, saving, and/or printing.
2021 Ceremonies
The University of Connecticut was thrilled to celebrate the Class of 2021 and the Class of 2020 with in-person Commencement ceremonies this May at Pratt & Whitney Stadium at Rentschler Field.
The ceremonies were held over a five-day period, May 8-12, and were live-streamed. Video archives are available via that link.
A pdf copy of the 2021 Commencement Program is available for downloading, saving, and/or printing.
Graduates from August 2019, December 2019, May 2020, and August 2020 participated in the two "Class of 2020" ceremonies. Graduates from December 2020, May 2021, and August 2021 participated in the seven "Class of 2021" ceremonies.
In addition, a virtual Commencement ceremony for all Class of 2021 graduates was held on Saturday, May 8, 2021 at 1 p.m. EDT, streamed via YouTube, to bring the entire class together at once and officially confer degrees. U.S. Secretary of Education Miguel Cardona addressed graduates at the virtual ceremony.